Introduction
When it comes to baby gear, comfort, safety, and style are paramount for both parents and their little ones. Baby Bjorn, a renowned Swedish brand, has been a trusted name in the world of baby products for decades. From carriers to bouncers, their innovative designs have revolutionized the way parents care for and bond with their infants. In this article, we will delve into the world of Baby Bjorn and explore the key products that have made them a household name.

The Origins of Baby Bjorn
Baby Bjorn is a family-owned company founded in Sweden in 1961 by Björn Jakobson. The brand was born out of a desire to create functional and safe baby products that also promoted parent-child bonding. Bjorn's vision was to develop products that allowed parents to keep their babies close while going about their daily activities.
1. Baby Carriers
One of Baby Bjorn's most iconic products is its baby carriers. These carriers are designed to keep your baby snug and secure while allowing you to be hands-free. Baby Bjorn offers several types of carriers to cater to different needs:
Baby Bjorn Baby Carrier Mini:
Designed for newborns and infants, the Baby Carrier Mini offers excellent head and neck support. It's perfect for the early days when your baby needs to be close to you.
Baby Bjorn Baby Carrier One:
This versatile carrier is designed to accommodate newborns up to toddlers. It provides multiple carrying positions, ensuring both parent and child are comfortable.
Baby Bjorn Baby Carrier Move:
For active parents, the Baby Carrier Move offers exceptional comfort and support. It's ideal for longer walks or outdoor activities.
2. Bouncers
Baby Bjorn's bouncers are not only functional but also aesthetically pleasing. They are designed to provide a safe and cozy space for your baby to rest or play. The bouncers come in various models, such as the Baby Bjorn Bouncer Bliss and the Baby Bjorn Bouncer Balance Soft, each with its own unique features.
3. Travel Cribs
Traveling with a baby can be a daunting task, but Baby Bjorn's travel cribs aim to make it more manageable. Their compact design makes them easy to transport, and they are quick to set up. The Baby Bjorn Travel Crib Light is a popular choice among parents who are always on the move.
4. High Chairs
When your baby is ready to join the family table, Baby Bjorn's high chairs offer a safe and stylish seating solution. These chairs are designed for easy cleaning and are free from harmful substances.
Safety and Quality
Baby Bjorn is committed to safety and quality in all its products. Their baby carriers, bouncers, high chairs, and travel cribs meet strict safety standards and are made with high-quality, baby-friendly materials. The brand's dedication to safety ensures that parents can trust their products to provide the best for their little ones.
Style and Design
In addition to functionality and safety, Baby Bjorn places a strong emphasis on style and design. Their products feature sleek Scandinavian aesthetics, making them not only practical but also visually appealing. Baby Bjorn products blend seamlessly with modern home decor, which is a bonus for design-conscious parents.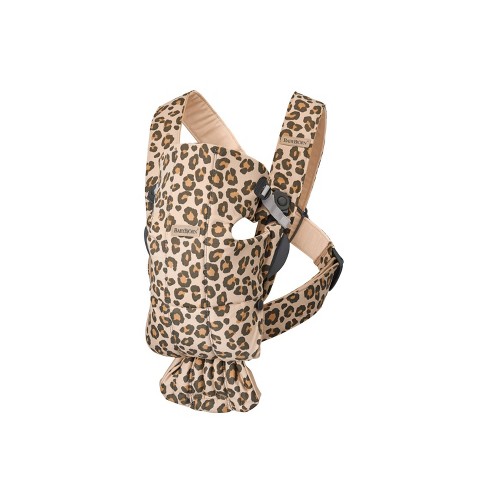 Conclusion
Baby Bjorn has established itself as a trusted name in the world of baby products, offering parents a range of innovative, safe, and stylish solutions. From baby carriers that promote bonding to bouncers that provide comfort, Baby Bjorn's products cater to the diverse needs of modern families. With a commitment to safety, quality, and design, Baby Bjorn continues to be a top choice for parents looking for the best for their babies.